Suzanne Willard, PhD, APN-C, FAAN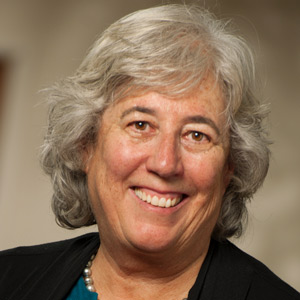 Clinical Professor
Division of Advanced Nursing Practice
Newark
ACK 336
(973) 353-5877
Specialty: Global health, HIV, quality improvement
Suzanne Willard, PhD, APN, FAAN is a Clinical Professor in the Rutgers School of nursing and is core faculty member of Rutgers Global Health Institute. She was the Inaugural Associate Dean of the School Global Health Program. In addition , she has served many roles in the School of Nursing, she was instrumental in initiating programs such as the Nurse Managed Clinic, moving advanced practice programs to the DNP, harmonizing graduate programs during the school's merger with the former University of Medicine and Dentistry of New Jersey, and implementing the HIV nurse practitioner track.
For more than 25 years, her area of interest has been in the field of HIV. She has been a practitioner as well as a program designer and implementer in a variety of HIV settings. She led the initiation of quality improvement programs in Philadelphia, PA, as well as globally with the Elizabeth Glaser Pediatric AIDS Foundation. Prior to her HIV work, she was a trauma nurse at Temple University Hospital in Philadelphia, PA.
Dr. Willard has held leadership positions within the Association of Nurses in AIDS Care, including president of the association. She has been recognized both nationally and internationally for her work. She is a member of the Association of Nurses in AIDS Care, American Nurses Association, and New Jersey Nurses Association. She is also a fellow of the American Academy of Nursing.