Sabrina Chase, PhD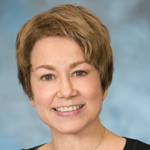 Assistant Professor and Director of Community Programs, Joint Urban Systems PhD Program in Urban Health
Division of Nursing Science
Newark
ACK 258
(973) 353-5744
Specialty: Medical and urban anthropology, racial and ethnic disparities in health and health care, Latina and women's health, HIV, primary care research/PCMH facilitation, writing and faculty productivity
As a medical anthropologist specializing in racial and ethnic disparities in health, urban systems and the transformation of primary care, I ask these questions: how do different cultural groups think about health and wellness?
How do they define illness and well-being, and how can urban health professionals best help them heal and maintain good health? How can our urban health care system be reshaped to address their most pressing needs and wants on their own terms?
Finally, how can primary care as a whole be re-imagined and reshaped such that it gives urban citizens consistently high quality care most of the time?
I first became interested in medical anthropology as a graduate student, after learning about female circumcision as it was practiced both in Africa and in the United States circa 1860.
Eventually, my dissertation research focused on the help-seeking pathways of HIV-positive Puerto Rican women living in the greater Newark area. My work led me to follow a group of 17 women as they struggled to take care of themselves and their families over the course of three years.
During my fieldwork, I learned a great deal about the daily challenges faced by HIV-positive Latinas, and I learned even more about our urban health care system.
Unexpectedly, I found that many of the women I worked with were able to advocate for themselves despite stigma, poverty and oppression. This did not diminish the challenges they faced, nor did it suggest that our health care system was offering them consistently high-quality care.
However, it did suggest that human beings have the potential to retain their own agency in the face of great hardships. Over time, my fieldwork revealed that women who understood the beliefs and practices of many different ethnic and socioeconomic groups had important cultural advantages that they could use to help themselves and others.
French sociologist Pierre Bourdieu referred to these advantages collectively as "social capital", and women in my study who had more of it also had more power to help themselves. Ultimately, I found that although poor HIV-positive Latinas might not be able to change the challenges they faced, they could retain their own agency, their own dignity, and a fair measure of their own power.

Today, I am especially interested in the transformation of primary care and the potential of new, innovative health care models to change the ways in which urban health care is imagined and delivered. Currently, I partner with both primary care researchers and urban nurse-researchers to explore promising new possibilities for improving the health care "safety net" and the health of our urban citizens.
Education
B.A. (Anthropology)
University of Oklahoma, 1986
Certificate in Women's Studies
Rutgers, The State University of New Jersey 1991
M.A. (Anthropology)
Rutgers, The State University of New Jersey 1991
Ph.D. (Anthropology)
Rutgers, The State University of New Jersey, 2005

Administrative, Research Team and Consulting Experience
Director, Joint Urban Systems Ph.D. Program in Urban Health, Rutgers, The State University of New Jersey, Newark, NJ
Assistant Professor, Joint Urban Systems Ph.D. Program, Urban Health, UMDNJ School of Nursing, Capacity Building Systems Department, Newark, NJ
Research Analyst, UMDNJ Department of Family Medicine and Community Health, Somerset, NJ
Research Associate, Rutgers Center for State Health Policy, New Brunswick, New Jersey
Research Assistant, UMDNJ Department of Family Medicine, Research Division, Somerset, NJ
Consultant- Ethnographic Training, UMDNJ –Rutgers School of Public Health, Piscataway, NJ
Consultant- Ethnographic Training, Shaping a Life Program, Douglass College, Rutgers University, New Brunswick, NJ
Consultant-Qualitative Survey Analysis, New Jersey Council on Developmental Disabilities, Trenton, NJ
Awards, Fellowships, and Grants
NRSA Research Fellowship in Primary Care, UMDNJ Dept. of Family Medicine and Community Health, 2006-2008
Cook College, Rutgers University, Leadership Excellence Award, 2001
Institute of Health, Health Care Policy and Aging Research Graduate Fellowship, 1999-2000
NIMH Minority Dissertation Research Grant, awarded and accepted 1997
NIH Minority Dissertation Research Grant, awarded and declined, 1997
Minority Advancement Program Fellow, Rutgers University, 1989-1993
National Hispanic Scholarship Fund, National Hispanic Scholarship 1983
Publications
Surviving HIV/AIDS in the Inner City
(Rutgers University Press, 2011) explores the survival strategies of poor, HIV-positive Puerto Rican women by asking four key questions: Given their limited resources, how did they manage an illness as serious as HIV/AIDS? Did they look for alternatives to conventional medical treatment? Did the challenges they faced deprive them of self-determination, or could they help themselves and each other? What can we learn from these resourceful women?

Based on my work with minority women living in Newark, New Jersey, I sought to illuminate the hidden traps and land mines burdening our current health care system. For the women that I studied, alliances with doctors, nurses, and social workers could literally mean the difference between life and death.
By applying the theories of sociologist Pierre Bourdieu to the day-to-day experiences of HIV-positive Latinas, I strove to explain why some struggled and even died while others flourished and thrived under difficult conditions. These gripping, true-life stories advocate for those living with chronic illness who depend on the health care "safety net."

Through my exploration of life and death among Newark's resourceful women, I seek to provide the groundwork for creating positive change in the U.S. health care system. View my Amazon.com author page and book reviews here. Read reviews of Surviving HIV/AIDS in the Inner City here at Project Muse, in Centro, Journal of the Center for Puerto Rican Studies, and in Medical Anthropology Quarterly.
Coaching Strategies for Practice Transformation
Chase SM, Crabtree BF, Stewart EE, Nutting PA, Miller WL, Stange KC, Jaén, CR (Family Practice, 32(1), 2014)
Current research on primary care practice transformation suggests that outside facilitators can serve as important sources of support for achieving substantial practice change. This secondary analysis of National Demonstration Project (NDP) data details the practice facilitation strategies employed by one unusually successful facilitator working in six different family medicine practices. The authors coded and reviewed a large qualitative data set of facilitator field notes, site visit reports, summaries, depth interviews with practice members and email strings documenting the day-to-day communication between the facilitator and each practice.
This analysis revealed that the facilitator utilized a series of cumulative coaching techniques in addition to using consulting, negotiating and connecting approaches. These coaching strategies encouraged: (i) expansive, multi-directional, attentive styles of communication; (ii) solving practical problems together; (iii) modelling facilitative leadership and (iv) encouraging an expanded vision of care. Practice members who received consistent coaching reported internal shifts and new ways of conceptualizing work, not just success at implementing new model components. These members indicated that their facilitator had helped them think and behave in innovative ways while helping them achieve important external benchmarks. This suggests that the transition from traditional models of family medicine to new models of care will require more than implementing new technologies or bringing in care delivery consultants. Coaches who focus on both individual practice members and the practice as a whole may be especially useful in helping practices adapt to substantial change.
The Transformational Role of Nursing in Health Care Reform
Sickora C, Chase SM
(Journal of Nursing Education, May 53(5), 2014)
Successful healthcare reform will require more than insuring 32 million additional Americans. It will demand that our expensive, hospital-and-provider-driven model of care succumb to a community-driven wellness model that emphasizes disease prevention. Nursing is perfectly situated to lead this transformation.
By educating students in ways that build on nursing's legacy of health promotion and disease prevention, nurse educators can prepare them to partner with underserved communities in order to offer low cost, prevention-based services that meet local needs. We use preliminary data from the Jordan and Harris Community Health Center in Newark, NJ to demonstrate how nurses can serve as role models in microsystem healthcare that follows the Institute of Medicine's recommendations for healthcare reform.
How to Solve Problems in Your Practice With a New Meeting Approach
Chase SM, Nutting PA, Crabtree BF.
(Family Practice Management, March/April, 31-34, 2010)
In an effort to explore effective time-management strategies for Family Practice physicians, our research group explored the common challenges of hundreds of family medicine practices over the last 15 years. After reviewing 60 practices, we found that most do not schedule meetings on a consistent basis, and when they do, it's rare for team members to engage in discussions that involve the entire practice. To help overcome this gap in practice, our research team developed what we call the reflective adaptive process, or RAP. Read more about the RAP approach here.
Other Articles
Shaw, EK, Chase, SM, Howard, J, Nutting, PA, Crabtree, BF. More black box to explore: How quality improvement collaboratives shape practice change; Journal of the American Board of Family Medicine, 25(2): 149-157, 2012
Chase, SM, Miller, WL, Shaw, EK, Looney, JA, Crabtree, BF. Meeting the challenge of practice quality improvement: A study of seven family medicine residency training practices; Academic Medicine, 86(12):1583-1589, 2011
Crabtree, BF, Chase, SM, Wise, CG, Schiff GD, Schmidt, LA, Goyzueta, JR, Malouin, RA, Payne, SMC, Quinn, MT, Nutting PA, Miller WL, Jaen CR. Evaluation of patient centered medical home transformation initiatives; Medical Care; 49(1):10-16, 2011
Balasubramanian, BA, Chase, SM, Nutting, PA, Cohen, DJ, Ohmann Strickland, P, Crosson, JC, Miller, WL, Crabtree, BF, and the ULTRA Study Team. Using learning teams for reflective adaptation (ULTRA): Insights from a team-based change management strategy in primary care; Annals of Family Medicine, 8:425-432, 2010
Shaw, E, Looney, JA, Chase, SM, Navalekar, R, Stello, B, Lontok, O, Crabtree, BF. "In the moment": An analysis of facilitator impact during a quality improvement process; Group Facilitation: A Research and Applications Journal. Number 10: 4-16, 2010
Recent Presentations
Residency training seminar and book lecture, Brightwood Health Center, Springfield, Massachusetts. Sponsored by the Baystate Medical Center. April 25, 2014.
Keynote speaker, 2013 Perinatal Conference and Ryan White Part D HIV Case Study Day. Jointly sponsored by New Jersey Department of Health-Division of HIV, STD and TB Services, Rutgers School of Nursing, François Xavier Bagnoud (FXB) Center and the Center for Continuing and Outreach Education at Rutgers Biomedical and Health Sciences. November 18, 2013.
Invited book lecture at the 2012 LUPE Latina Summit at Douglass College, New Brunswick, NJ. Sponsored by the LUPE Fund. September 29, 2012.
Invited book lecture at the 2011 World AIDS Day Conference of the Lehigh Valley Health Network (LVHN), Bethlehem, PA.. Sponsored by the LVHN AIDS Activities Office and the Allentown Health Bureau. December 1, 2011.
Invited book lecture at the AIDS Activities Office of the Lehigh Valley Health Network (LVHN) in Allentown, PA. February 6, 2011.
Research and Urban Health Program Projects
I am currently collaborating with Dr. Cindy Sickora and Dr. Peijia Zha to run two health care delivery pilot studies at the Jordan and Harris Community Health Center and the FOCUS Wellness Center in Newark, NJ. Our research team includes graduate students Patricia Hoff , Jennifer Bucalo, and Phoebe del Boccio.
The Joint Ph.D. Program in Urban Systems Health Track utilizes the National Center for Faculty Development & Diversity's approach to scholarship training to structure its graduate student mentorship program. All Urban Health graduate students are offered NCFDD memberships upon enrollment. I also direct a Rutgers School of Nursing faculty development project based on the NCFDD Faculty Success Program with the support of Dr. Kerry Ann Rockquemore, who developed the approach. This pilot study will run from Spring 2014 through the Summer of 2015.
Courses Offered
Other Interests
I work to promote fitness as well as health, and my interests include weight training and obstacle course racing.
In moments of quiet creativity, I also enjoy blogging, reading science fiction and collecting rocks, crystals and minerals.
Media
View my Amazon.com author page and book reviews here.
Book-related lecture recorded at the 2011 World AIDS Day Conference of the Lehigh Valley Health Network (LVHN) in Bethlehem, PA:
AIDS Education and Training Centers (AETC) National Resource Center video (the mission of the AETC program is to improve the quality of life of persons living with or at risk of HIV through targeted training and technical assistance for healthcare providers):
– Video Part 1


-Video Part 2