Kimberly Seaman, MSN, RN-BC, CNE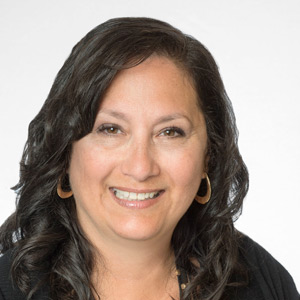 Instructor
Division of Entry to Baccalaureate Nursing
Newark Health Sciences
SSB 1117
(973) 972-8526
Specialty: Pediatrics
Kimberly Seaman, who joined the Rutgers School of Nursing faculty in 2017, is a board certified pediatric nurse whose clinical work is focused on pediatric intensive care, pediatric transport team, pediatric community health, and primary care. She is also a certified nurse educator who utilities research to promote student success.
Throughout her career, Kimberly Seaman has been dedicated to educating students entering the nursing profession and mentoring young nurses as they launch their own careers. She is active in numerous professional organizations and serves as a consultant for the New Jersey Nursing Students Executive Board. As a student advocate, she actively engages those she teaches to be involved in professional and service opportunities.
She has extensive experience in curriculum design and implementation, with a focus on the socialization of the new graduate through professional involvement.
Before coming to Rutgers, Ms. Seaman spent 17 years, and continues to work, as a nurse at the Pediatric Center in New Providence, New Jersey. She has facilitated academic and clinical competency for fundamental students and those learners engaged in pediatric nursing for over 25 years.
Kimberly Seaman is currently pursuing her PhD in nursing education from Walden University. She received both her master's degree in nursing education and a bachelor's degree in nursing education from the University of Texas Health Science Center in San Antonio.