Debora L. Tracey, DNP, RN, CNE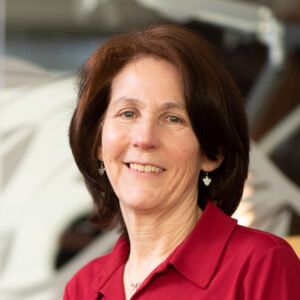 Assistant Dean and Assistant Professor, Center for Clinical Learning
Division of Entry to Baccalaureate Nursing
Newark Health Sciences
SSB 1124A
973-972-8571
Specialty: Simulation-based experience, IPE
Debora L. Tracey, DNP, RN, CNE, is Assistant Dean and Assistant Professor for the Center for Clinical Learning (CCL) at the Rutgers School of Nursing. In her CCL role, Dr. Tracey provides direction and collaborates across program levels in developing and implementing discipline specific and interprofessional simulation-based experiences. Dr. Tracey has been instrumental in the expansion of simulation-based learning into the Rutgers undergraduate and graduate nursing curricula. During the merger of University of Medicine and Dentistry of New Jersey (UMDNJ) and Rutgers, The State University of New Jersey, she guided the integration of the simulation programs and resources. Dr. Tracey is a certified nurse educator and an alumnus of the National League for Nursing Leadership Institute for Simulation Educators Program.
Debora has served on the University Senate and the Rutgers University Near and Long-Term Impact of Instructional Technology Taskforce. She serves on various committees, including interprofessional education at the school, RBHS and University level. In June 2020, she was appointed as the Procurement Coordinator for the school of nursing. Dr. Tracey has been recognized with two honors: Excellence in Teaching Award from the UMDNJ Foundation Trustees and the Elsevier Exceptional Nursing Educator Award. She has published and presented her work statewide and nationally and is a member of multiple professional societies and serves as chair elect for the International Nursing Association for Clinical Simulation and Learning website committee.
Dr. Tracey earned her associate degree in nursing from Rockland Community College, her BSN and MSN in nursing education from Ramapo College/UMDNJ, and her DNP from Rutgers.