Constance Sobon Sensor, PhD, RN, CTN-A, NJ-CSN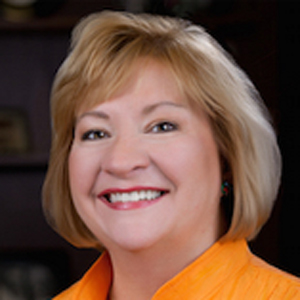 Director of the School Nurse Program and Assistant Professor
Division of Entry to Baccalaureate Nursing
Newark Health Sciences
SSB 1120A
(973) 972-3220
Specialty: School nursing, cultural beliefs and practices, global health, leadership
A recognized expert in culturally responsive nursing, Dr. Connie Sobon Sensor believes in the power of nursing to meet the health challenges of a global society. Her work focuses on cultural health beliefs and practices, cultural etiquette, and strategies to gain acceptance into ethnic communities. She has published and presented widely on culturally competent health care, leadership, and global health initiatives, including the United Nations (UN) Millennium Development Goals and the UN Sustainable Development Goals.
Her current research explores the health-related cultural beliefs, practices, and experiences of a migrant Dominican population living in the United States. In hopes of eliminating health and health care disparities for the Dominican population in her study, Dr. Sensor worked with a local hospital community task force to include findings from her research in the development of the hospital's Community Health Needs Assessment and Implementation Plan. Her past research examined the relationship between suburban adolescent attitudes toward violence, personal exposure to violence, television viewing of violence, and ethnicity.
Dr. Sensor has leadership experience in many professional organizations. She was the Region 14 Coordinator (NJ and NY) for two terms and a secretary on the International Board of Directors for Sigma Theta Tau, the International Honor Society of Nursing (Sigma). She is currently the Sigma liaison to the UN. She has presented internationally on the power of nursing and her role at the UN in advancing population health with the UN Sustainable Development Goals and Global Citizenship Education. Dr. Sensor is the president of the Northeast Chapter of the Transcultural Nursing Society. She was a national public policy advisor for the American Association of Critical-Care Nurses and a past secretary for Region 3 of the NJ State Nurses Association.
Dr. Sensor holds a PhD in nursing research and theory development from Seton Hall University. She earned her MSN in clinical management with a focus in transcultural nursing at Kean University, where she studied with the late Dr. Madeline Leininger, founder of the transcultural nursing field. She holds a BSN from New Jersey City University and a diploma from the Englewood Hospital School of Nursing. She is an advanced-level certified transcultural nurse and a certified school nurse in New Jersey. She was nationally certified by the American Association of Critical-Care Nurses in adult critical care (CCRN). She has clinical expertise in school nursing, community health, critical care, emergency nursing, and nursing supervision.
Publications:
Sensor, C. (2018). Health-related beliefs, practices and experiences of migrant Dominicans in the Northeastern United States. Journal of Transcultural Nursing.https://doi.org/10.10.1177/1043659618801967
Sensor, C. (January 2016). Research corner: Health-related beliefs, practices and experiences of migrant Dominicans in the Northeastern United States. New Jersey Nurse & Institute for Nursing Newsletter, 46 (1).
Sensor, C. (January 2007). School nursing: Managing a small city. Imprint, 54 (1).
Sensor, C. (March 2006). Cultural competence in the workplace. Imprint, 53 (2).