Caroline Dorsen, PhD, FNP-BC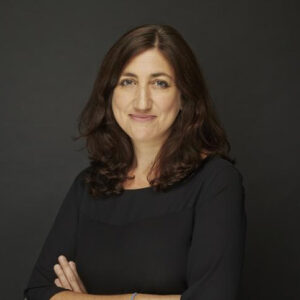 Associate Dean of Clinical Partnerships, Clinical Associate Professor
Division of Advanced Nursing Practice
Newark
SSB 1136
(973) 972-9267
Caroline Dorsen, PhD, FNP-BC (she/hers) is the Associate Dean of Advanced Practice and Clinical Partnerships at Rutgers School of Nursing. Dr. Dorsen is a nurse scholar, nurse educator, and nurse clinician whose passion is the interface between health and social justice. She is a nationally and internationally recognized expert and clinical scholar on sexual and gender minority health who has authored or co-authored over 35 publications and has received numerous awards for her writing. In recognition of her expertise as a teacher and educator, Dr. Dorsen was the 2020 recipient of the Dean's Distinguished Teaching Award at NYU Meyers College of Nursing. In 2020, she was also the recipient of NYU's Martin Luther King Faculty Award sponsored by the President and Provost for "exemplifying the spirit of Dr. Martin Luther King Jr. through teaching excellence, leadership, social justice activism, and community building." Notably, she was the first nursing faculty member to receive this prestigious award at NYU.
Dr. Dorsen was a faculty member and academic leader at NYU Meyers College of Nursing for 15 years prior to coming to Rutgers in the Fall, 2020. At Meyers, she served as the Program Director of the Adult-Gerontology Primary Care Nurse Practitioner and the Family Nurse Practitioner Programs, was the nursing lead for the for SARET, an NIH-funded (R25) interprofessional substance use training program housed at the NYU School of Medicine, and was an affiliated investigator with the Center for Drug Use and HIV Research (CDUHR). She has practiced as an FNP for the past 20 years and has significant expertise on the intersection of primary care, behavioral health and social determinants of health. Dr. Dorsen currently serves as the Vice Chairman of the Board of Directors for Community Health Network (CHN) and is the Nursing Chair (2018-2020) for GLMA: Health Professionals Advancing LGBTQ+ Equality. Collaborating with Senior Editor Dr. Perry Halkitis (Dean of Rutgers School of Public Health), Dr. Dorsen is a Senior Associate Editor of the journal Annals of LGBTQ Public and Population Health. In the spirit of collaboration between our two schools, she is a member of the SPH's HIV/AIDS Research Working Group.
She received a BA in Anthropology from University of California at Berkeley, a BS in Nursing from NYU Meyers College of Nursing, a Master's in Nursing as a Family Nurse Practitioner from Yale School of Nursing, and a PhD in Nursing Research and Theory from NYU Meyers. She completed a post-doctoral fellowship in translational science at the Clinical and Translational Science Institute at NYU Langone Health.
Telephone #: 973-972-9267
Fax#: 973-972-8947