Aretha Watson, PhD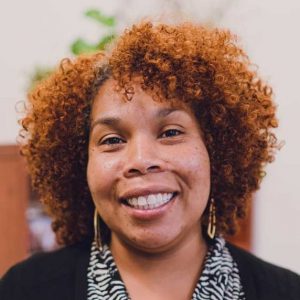 Associate Dean for Student Services Operations and Planning
Newark Health Sciences
SSB 610
(973) 972-8643
An experienced, innovative administrator and innovator in the field of higher education, Dr. Aretha Watson has served as Associate Dean for Student Services Operations and Planning at the Rutgers School of Nursing since April 2016. Previously, she was the school's Assistant Dean for Student Services Operations, beginning in 2015.
At Rutgers, Dr. Watson's responsibilities include establishing strategic management goals, polices, processes, and programs to enhance student admissions, enrollment, and retention. Among other duties, she oversees undergraduate and graduate admissions, recruitment, registrar, and clinical clearance functions for the nursing school.
Her key achievements have included reorganizing Student Services Operations to better serve students and staff. She has enhanced strategic enrollment goals, creating department timelines to increase productivity and efficiency, improving the clinical clearance process for all undergraduate and graduate students to better track clinical compliance, developing a recruitment plan to effectively recruit undergraduate and graduate students, and establishing transfer information sessions and transfer brochure for internal transfer students.
Dr. Watson also has been directly responsible for all affiliation agreements with clinical sites. She has directed development and implementation of long-range plans and procedures for her department and worked collaboratively with undergraduate and graduate academic and administrative deans to create administrative policies and procedures.
Previously, at Middlesex County College in Edison, NJ, from 2006-2015, Dr. Watson managed various admissions and enrollment functions, ultimately becoming Interim Dean for Enrollment Management. She worked with the dean of student affairs to integrate services of their respective divisions, and to develop and implement an enrollment management plan and foster development and implementation of enrollment activities addressing the needs of a diverse student body. Dr. Watson's work also included incorporation of a technology office to improve efficiencies in the school's admissions, testing, academic advisory, and financial aid operations. She created and implemented project plans for the creation of a new one-stop enrollment center.
Prior to her work at Middlesex County College, Dr. Watson was at Monmouth University from 2001-2006, rising to the role of Director of Admission Processing. At Saint Peter's University in Jersey City, NJ, from 1999-2001, she was the school's admission counselor and advertising coordinator.
Dr. Watson holds a PhD in higher education from Seton Hall University, a master's degree in educational counseling from Monmouth University, and a bachelor's degree in marketing from St. Peter's University.