Ann Marie P. Mauro, PhD, RN, CNL, CNE, FAHA, FAAN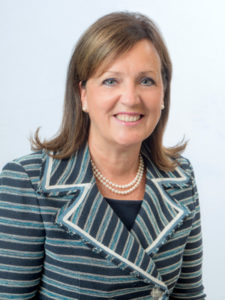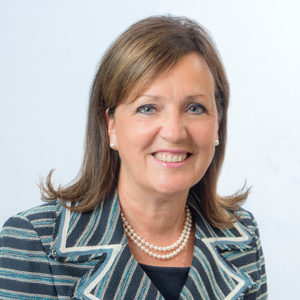 Associate Dean and Director, Center for Educational Research and Innovation and Professor
Division of Entry to Baccalaureate Nursing
Newark Health Sciences
SSB 1123A
(973) 972-9247
Specialty: Cardiovascular health, population health, innovative educational strategies, simulation, interprofessional education
Ann Marie P. Mauro, PhD, RN, CNL, CNE, FAHA, FAAN, is associate dean, professor, and director for the Center for Educational Research and Innovation (CERI) at Rutgers, The State University of New Jersey, School of Nursing.  In her CERI role, Dr. Mauro provides leadership for the promotion of teaching and learning excellence, collaborations in interprofessional education, and advancement of the science of nursing education at Rutgers School of Nursing.  This role includes oversight and management of two associated centers for teaching and learning excellence: the Center for Clinical Learning and Center for Professional Development.  Dr. Mauro is a certified nurse educator and clinical nurse leader with expertise in advancing diversity, educational policy, governance, innovative educational strategies, novel interprofessional education initiatives, curriculum development, continuing education, and cardiovascular health.  
Dr. Mauro is an elected member of the National League for Nursing Board of Governors and served as Washington Township K-8 Board of Education President in Morris County, NJ. A fellow in the American Academy of Nursing and New York Academy of Medicine, she holds multiple national leadership roles and is Eastern Nursing Research Society President-Elect. Dr. Mauro has been selected as the recipient of the 2018-2019 American Association of Colleges of Nursing (AACN) Excellence and innovation in Teaching Award and was named 2017 March of Dimes Nurse of the Year Academic Educator. She has been recognized by the Robert Wood Johnson Foundation (RWJF) and AACN with two honors: a New Careers in Nursing (NCIN) Innovation Award and an Above and Beyond Award. Dr. Mauro has received multiple program and research grants and earned two New York University (NYU) College of Nursing awards: the inaugural Teaching Excellence Award and the Preceptor Award in Nursing Education.
Prior to her current position, she was clinical associate professor of nursing at NYU where she remains an adjunct clinical professor. At NYU, Dr. Mauro was a Hartford Institute for Geriatric Nursing fellow, and project director for the RWJF NCIN Scholarship program providing leadership development and mentoring for accelerated nursing students from underrepresented and disadvantaged backgrounds. Dr. Mauro was founding chair of the university's first non-tenure track faculty senators council, and a member of the 2014-2015 presidential search committee and university alumni board. She also held leadership roles in the College of Nursing as founding member of the faculty council steering committee, curriculum committee chair, and alumni association president.
Prior to NYU, Dr. Mauro was assistant professor of nursing at Seton Hall University, where she was a leader in university and college governance as well as several key educational initiatives, including the new PhD in nursing program, the first entry-level clinical nurse leader master's degree in the state, and implementation of high fidelity patient simulation. She has held past faculty appointments at Kean University and Rutgers, The State University of New Jersey.
Her clinical expertise is in cardiovascular and critical care nursing, and her research focuses on support of cardiovascular patients and educational innovations. Dr. Mauro serves as peer reviewer for the following publications: Heart & Lung: The Journal of Acute & Critical Care, International Journal of Nursing Education Scholarship, International Journal of Nursing Studies, Japan Journal of Nursing Science, Journal of Nursing Scholarship, Journal of Professional Nursing, Journal of Transcultural Nursing, Nursing Education Perspectives, Orthopaedic Nursing, and several Dove Press journals. She has multiple publications and has presented her work nationally and internationally.
Dr. Mauro earned her BSN and MSN in nursing education from Seton Hall University, her PhD in research and theory development from New York University, and a certificate from the Wharton Nursing Leaders Program at the University of Pennsylvania.