Rutgers Community Health Center celebrates new location with ribbon-cutting featuring First Lady of NJ Tammy Snyder Murphy
December 16, 2019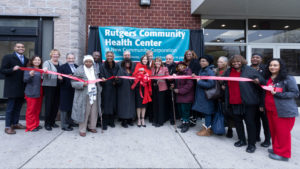 Committed to continuing its mission to serve Newark's most vulnerable citizens, Rutgers Community Health Center (RCHC), a full-service primary care clinic, celebrated its move to a newly-renovated location on the New Community Corporation campus with a ribbon-cutting ceremony attended by First Lady Tammy Snyder Murphy, as well as state and local leaders including Newark City Council Members Mildred Crump (president); Louis Quintana (vice president), and LaMonica McIver (Central Ward).
"Recognizing that there is inequity in access to health care is the first step in correcting the maternal and infant health crisis in New Jersey," said First Lady Tammy Murphy. "Rutgers Community Health Center has proven that they are committed to correcting this issue and treating their patients with the dignity they deserve. I am thrilled to count this health center as a trusted partner in our shared mission to improve New Jersey families' health and wellbeing."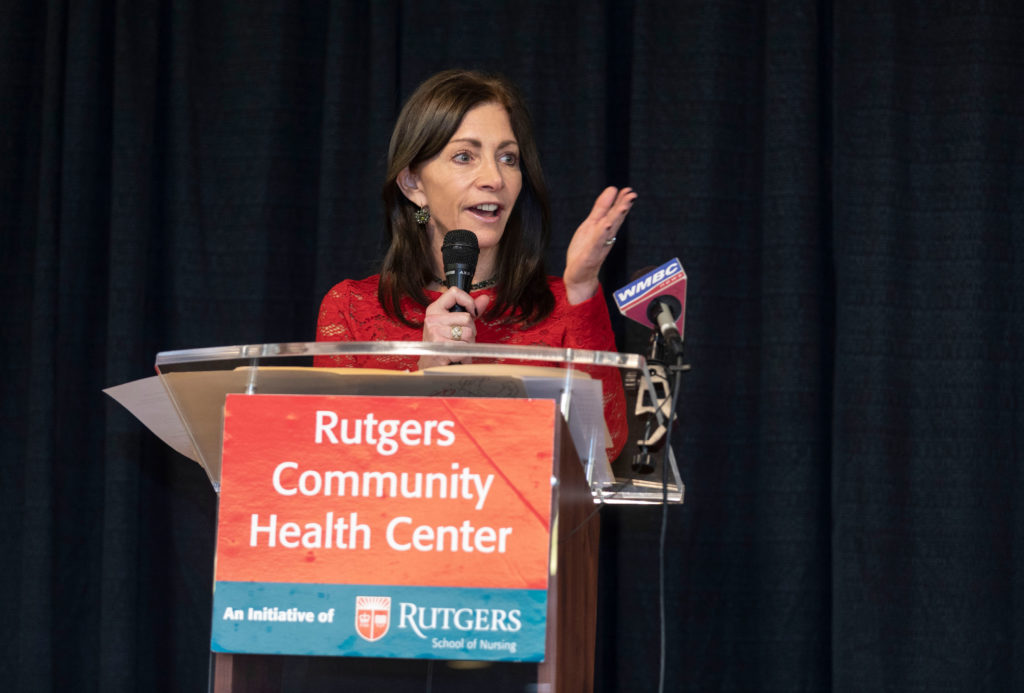 An initiative of the Rutgers School of Nursing, RCHC is one of just a few nurse-managed, federally qualified health centers (FQHC) in the nation. The center provides high-quality, primary care services to patients regardless of their ability to pay—a critical component in a city with a high number of residents living in poverty or with little access to affordable health care. "Ninety (90) percent of our patients are at or below the poverty level," said Susan VonNessen-Scanlin, CEO of RCHC and assistant professor and associate dean for clinical affairs at Rutgers School of Nursing. "For many, their health care experience has been less than equitable. We wanted to create a space that was beautiful and treats patients with dignity."
The center has an integrated model of primary and behavioral health care, delivered by an interdisciplinary team that includes, advanced practice nurses, a physician, pharmacist, social workers, nurses, medical assistants, a nutritionist, and a psych rehabilitation counselor. This model allows providers to partner with patients to manage their health and wellness beyond the practice walls—addressing challenges such as housing and food insecurity which impact an individual's overall health and well-being.
VonNessen-Scanlin said RCHC's goal is to empower patients around their health. "We treat the whole person—physical, spiritual, and behavioral—in one setting," she said.
Monday's event not only celebrated the move to a newly renovated, state-of-the-art practice site, but also the center's new partnership with New Community Corporation (NCC), one of the largest and most comprehensive community development organizations in the United States.
"Having an FQHC within the NCC footprint helps us fulfill our mission of helping to improve the lives of inner-city residents by offering additional health care services," said Richard Rohrman, CEO of New Community Corporation. "We are happy to partner with Rutgers Community Health Center to provide primary care to our residents and clients in a location that is convenient for them." A. Zachary Yamba, chair of NCC's board of directors, emphasized how the new partnership enhances the full spectrum of services available to residents of Newark.
As an FQHC, not only does the clinic serve patients regardless of insurance status or ability to pay, it also operates under a governing board of directors that includes patients and members of the community it serves.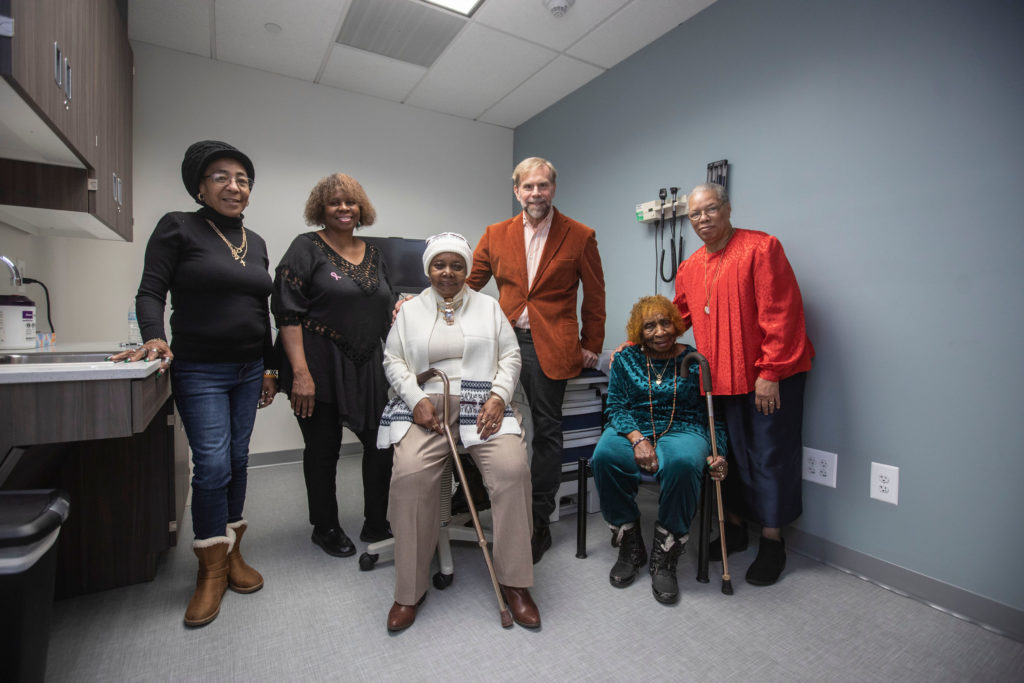 "The Board of Directors is thrilled with our new facility at NCC," said Gary Bloore, president of RCHC board. "We are centrally located, easier to get to by public transportation, and, most importantly, better able to provide excellent health care for all."
In a congratulatory letter addressed to the health center, U.S. Sen. Cory A. Booker of New Jersey said, "By promoting health and wellness and offering comprehensive preventative care services, RCHC is a pillar of accessibility for the underserved community."