Alumni Association 2022 Virtual Scholarship & Awards Gala
7:00 p.m. EST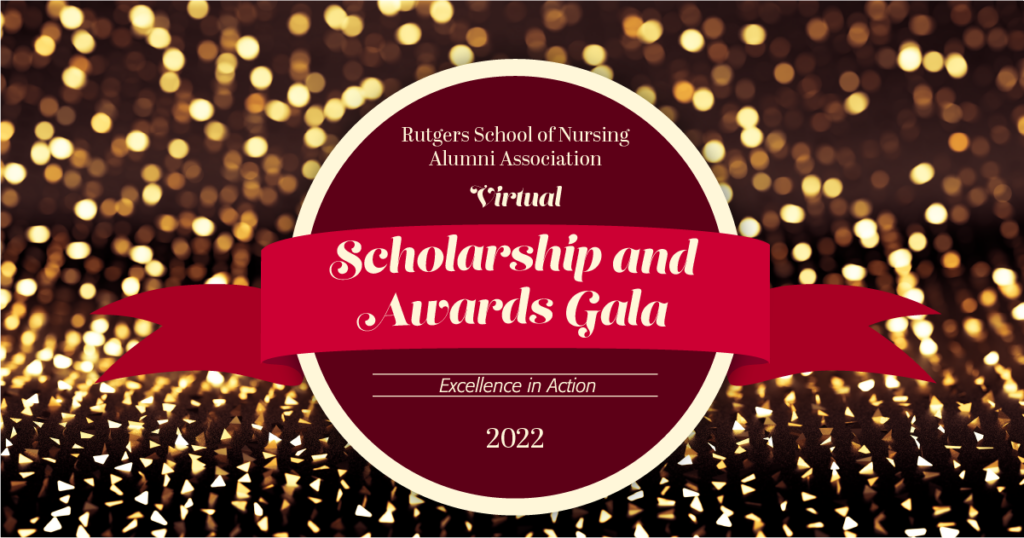 It is with great excitement that we are having our virtual 2022 Annual Rutgers School of Nursing Alumni Association (RSONAA) Gala on Thursday, May 5th at 7 pm. Help us fund student scholarships to ensure the future of these talented Rutgers nursing students. Our Nursing Alumni Association is dedicated to raising money for scholarships and showcasing nursing excellence.
Any donation amount helps us greatly, all funds donated are used directly to aid Rutgers students to support the next generation of nurses!
We will officially kick off this fundraising campaign at our Virtual Alumni Gala where we celebrate the 2022 nursing student scholarship award winners and highlighted the achievements of our 2022 Outstanding Alumni Award winner, Dr. Charles Vannoy, and 2022 Rising Star Award winner, Marika Haranis. A special congratulations to the Rutgers Nursing Professor Emerita who received the Dean's Lifetime Achievement Award: Dr. Beverly Whipple and Dr. Dula Pacquiao.
We sincerely hope that you will continue to support us again this year!